Accelerating Entrepreneurial Success (Video) with John Bowen
Join John Bowen, co-founder of Accelerating Entrepreneurial Success, as he explores the secrets of success of some of the worlds leading entrepreneurs. Their sage insights and bold ideas will give you new strategies and inspiration for fast-tracking your own success. If you want to grow your business, build your personal wealth, serve your clients well and improve your quality of life by doing well by all stakeholders, this is the show for you.
Related Podcasts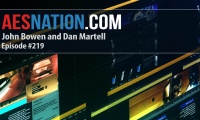 Investing in over 40 tech companies and starting 5 of his own, Martell has raised over 200 million in funding for his entrepreneurial clients. For Dan, this is 'growth stacking' not hacking.
Close more deals and skyrocket your business' strategic growth quickly and effectively. Gather more customers and increase your sales cycle by structuring how you proceed with getting your message across.