Are you wondering how to start a podcast?
You've come to the right place.
These days, podcasting is big than ever. Statistics suggest that there are 700,000 live podcasts running in the world, which equates to around 29 million podcast episodes.
In a world where your customers are increasingly active, busy, and on-the-go, podcasts ensure that you can reach your target market wherever they are. With a podcast, you don't have to worry about someone finding the time to sit down and read your article or watch your video. People can listen to whatever you have to say when they're taking the train the work, responding to emails, or even just driving around town.
If you're ready to discover the benefits of podcasting for yourself, this easy-to-follow guide will tell you everything you need to know about how to start your own podcast.
Let's get started.
Why You Should Start a Podcast
Before we cover the steps involved in launching your podcast, it's worth taking a moment to look at the reasons why you need to pursue this marketing medium.
According to research from Edison, the number of people listening to Podcasts weekly is increasing at a rapid pace. Podcast popularity has grown by 100% over the last four years, and 67 million Americans now listen to podcasts every month.
Podcasts are a quick and easy way to make a connection with your target market in a host of different environments. Not only that, but podcasts offer the following benefits too:
Personal connections with your target audience: The human voice has an emotional impact on us. Listening to a podcast is far more engaging from an emotional perspective than watching a video or reading an article. Just check out the emotional impact of the hard-hitting stories covered by Trevor Noah in the "On Second Thought" podcast for an example:


Convenience: Podcasts are incredibly convenient for today's listeners. They don't require them to pay any visual attention to a screen, which means that people can listen to your podcasts when they're doing other things. What's more, people can subscribe to their favorite podcasts and have new episodes delivered straight to their computer or smartphone too.
Podcasts are cheap and easy: There's no video editing required in making a podcast, and no complicated backdrop to build. All you need is a microphone and some basic audio editing tools to get started. This means that podcasts can be a cheap way for businesses to get their message out there.
Podcasts increase your traffic generation: Podcasts are excellent at getting people interested in your product or services. You'll often find that people will spend more time on your website after hearing about your company from a Podcast. They might even subscribe to your social media pages and email newsletters. For instance, the "Adulting" podcast by WYNC studios regularly directs customers back to the WYNC website: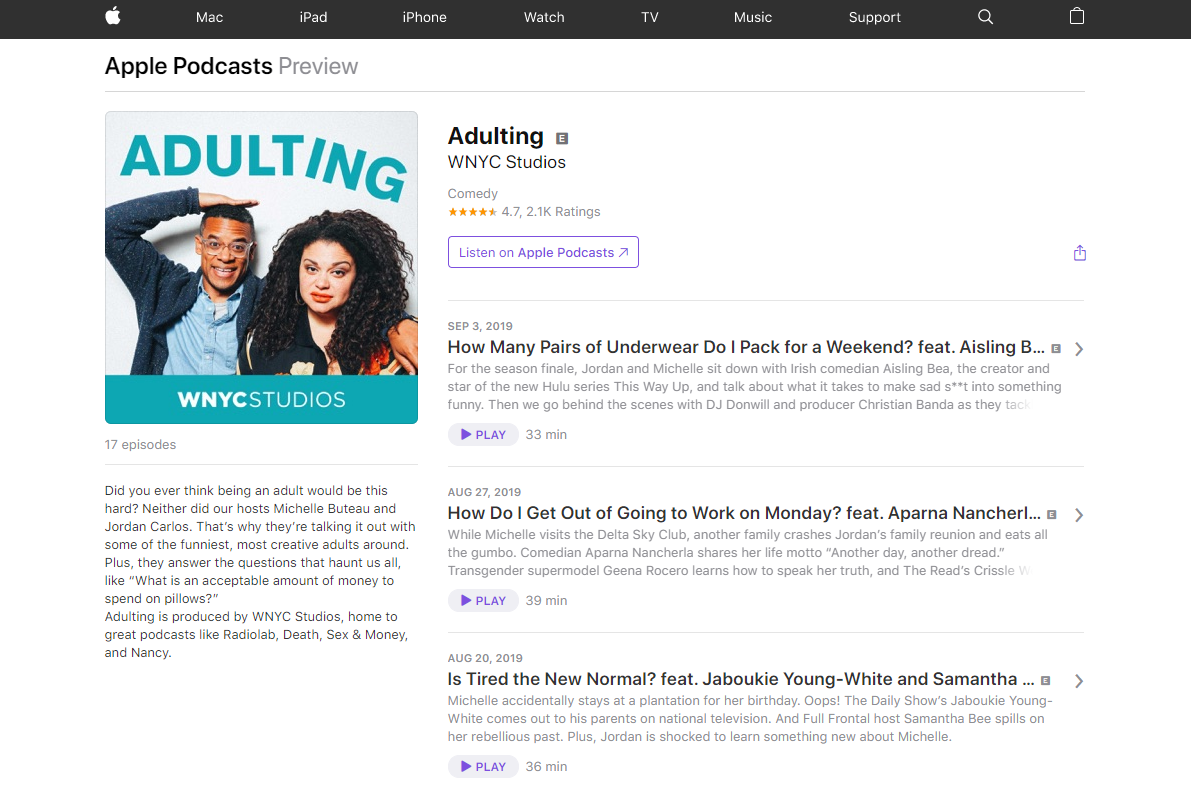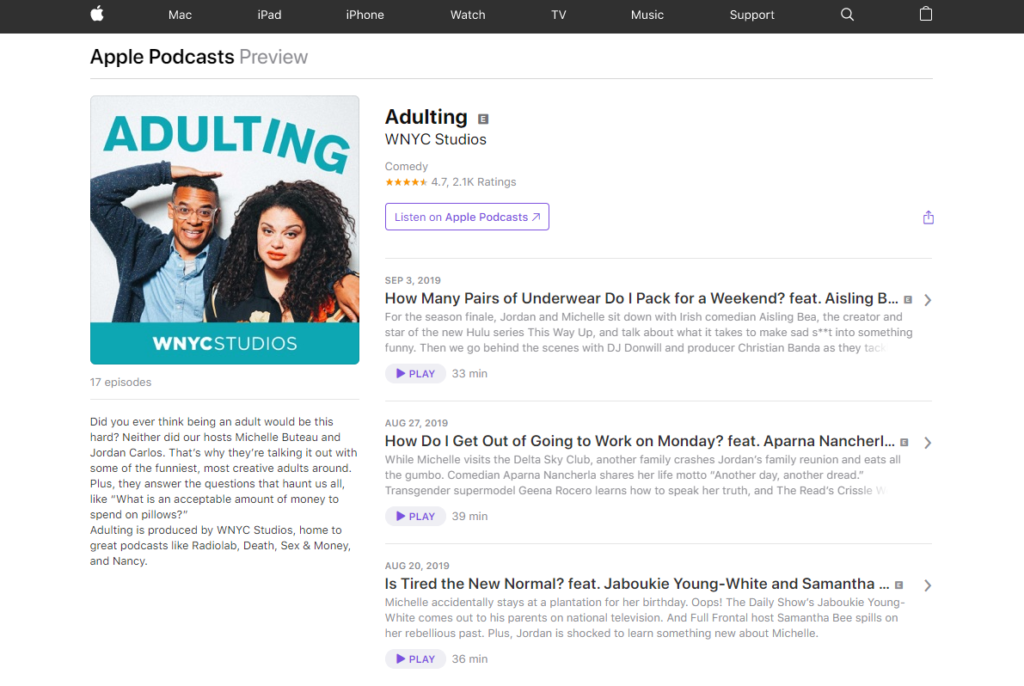 How to Start a Podcast: The Equipment You'll Need
Now you know why you should be starting a podcast, it's time to see what sort of tools you'll need to invest in to get started. The good news is that for the most part, if you've got a microphone and a computer, the rest is largely optional. Here are some of the major components to consider when you're stocking up on podcast equipment:
A high-quality microphone: Your voice is how you make a connection with your customers through your podcast, so it needs to be clear. Don't rely on your smartphone or computer mic if you want to make the right impression. There are plenty of great microphones online that you can get for a decent price that will give you a more professional edge. Remember, the type of podcast you're recording will have an impact on the microphone you need. For instance, if you're recording interviews, you'll need something that will be able to capture sounds from different points in a room, while still reducing noise.
Pop filters: The clearer you can make the audio in your podcast, the better off you'll be. While a good microphone can help a great deal, one of the best things you can invest in is a pop filter. Most of the time, you can get a pop filter without spending a lot of money, and instantly upgrade your audio quality in the process.
Audio interface: If you're hoping to directly record your podcasts and save them on your computer, then you're going to need an audio interface. This is basically a tool that you use to plug one or more microphones into a computer. You can also get audio interfaces that convert your analog audio into digital signals. Audio interfaces can be as simple or complex as you like, depending on your individual needs.
A computer: Any Mac or Windows computer should work fine when it comes to recording, editing, and uploading your podcast. The good news for companies on a budget is that audio recording doesn't require a lot of computing power. Just make sure that you have a USB port and microphone port on your website so you can plug in your necessary accessories. It's also a good idea to check that the computer or Mac you purchase is capable of running your preferred form of audio editing software.
Audio editing software: Though you can technically get by without any audio editing software to publish a podcast, you're going to have a hard time convincing people of your professionalism this way. You'll need a digital audio workstation like Pro Tools or Reason to ensure that your podcast sounds excellent and that you can remove any parts of your recording that you no longer need. Adobe's audio editing software is currently available for a subscription price of around $20.99. However, this option may be a little basic for people who produce a lot of audio content regularly.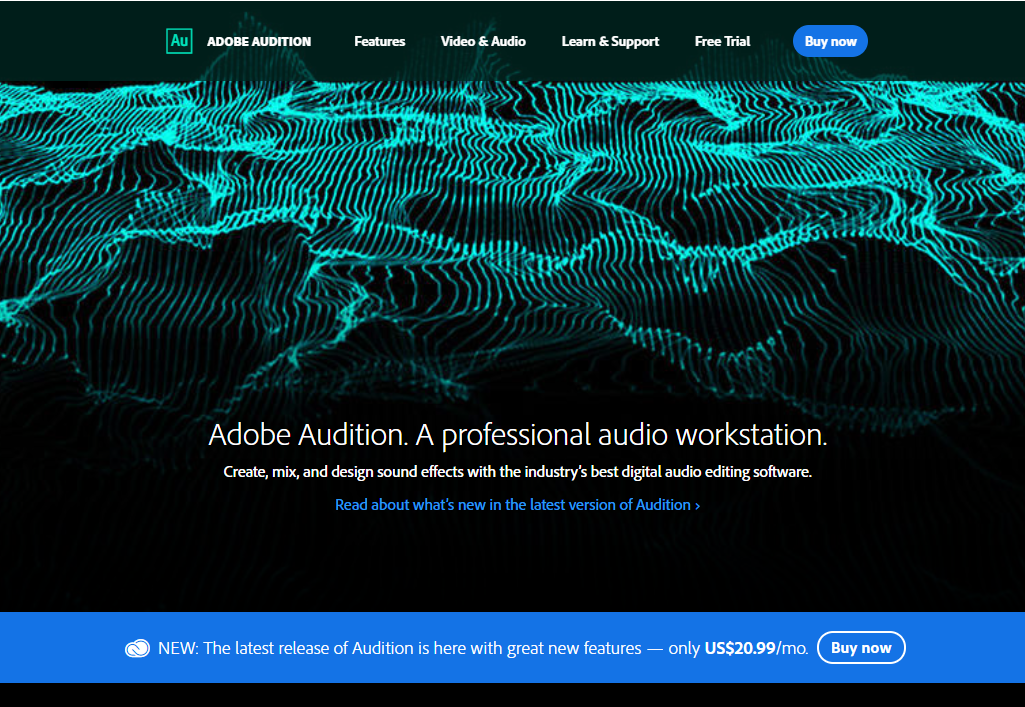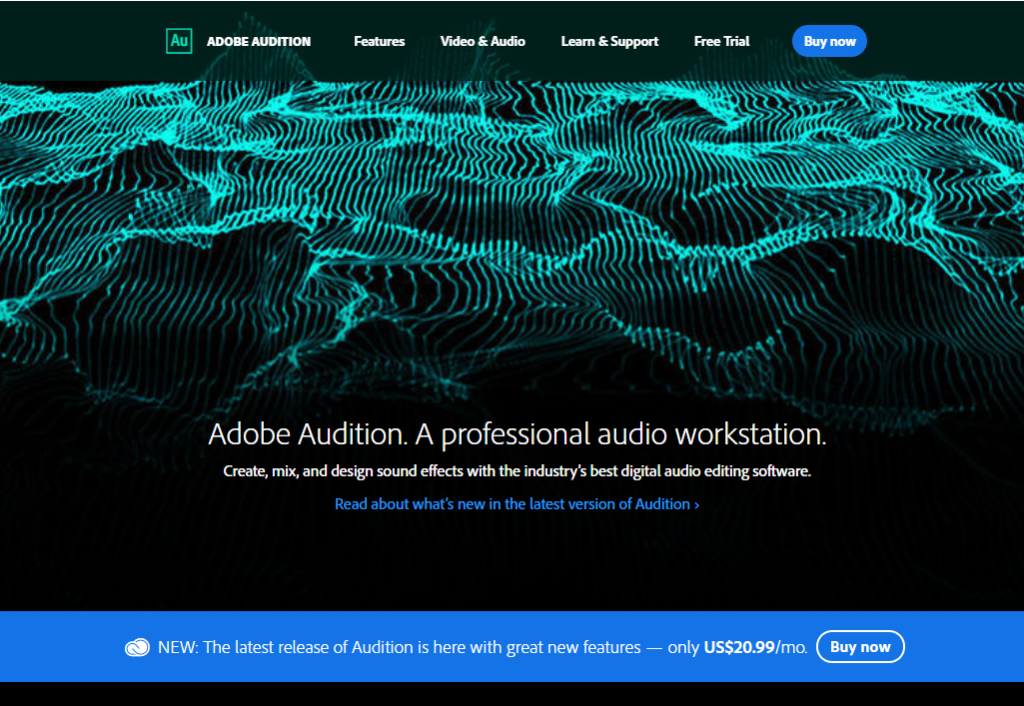 Don't forget to consider additional equipment that you might need to improve your podcasting strategy too. For instance, you might want a backup hard-drive where you can store your recordings and make sure that you don't lose them, or a cloud storage system. Some companies also invest in multiple microphones for their interviews and team recordings.
How to Start a Podcast: Ideation
As podcasting grows increasingly popular around the world, there are more and more people exploring the opportunity for themselves. That means that there's a good chance that you can find a podcast covering most topics already. However, you shouldn't be discouraged. Like with blogging, all you need to do is find a new way to put your spin on the topic you want to cover.
Start By Choosing the Right Topic
Rather than covering some broad topics that have been discussed thousands of times, ask yourself what kind of specific niches you can talk about with real thought leaders and authorities. For instance, instead of just making a podcast about music, cover the lives of and histories of famous artists in the Rock and Roll genre. Or consider covering the people and culture around a certain kind of music. An excellent way to get some inspiration is to browse through the podcasts on iTunes and see if you can find a gap in your niche.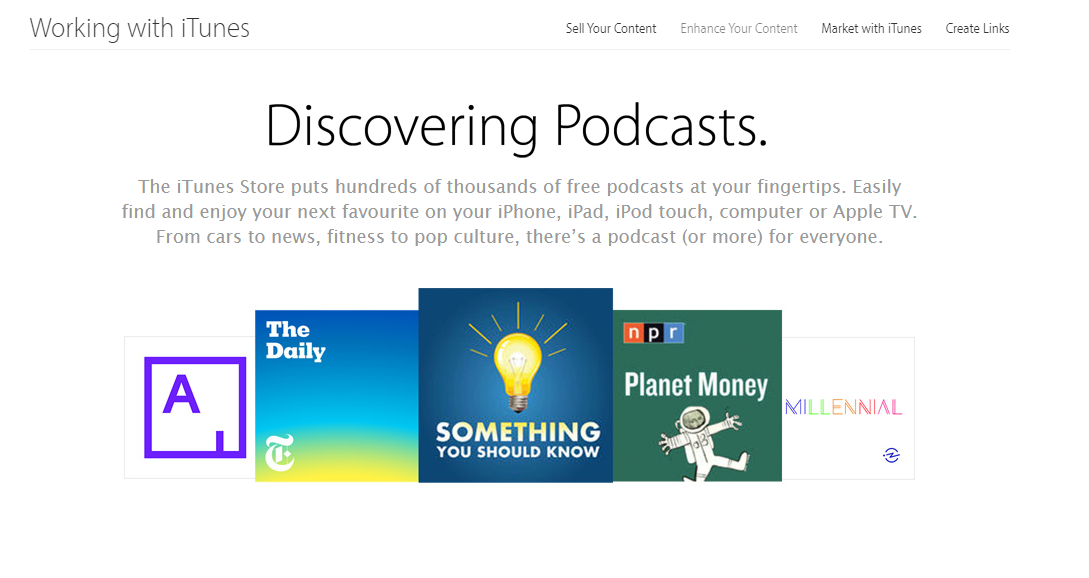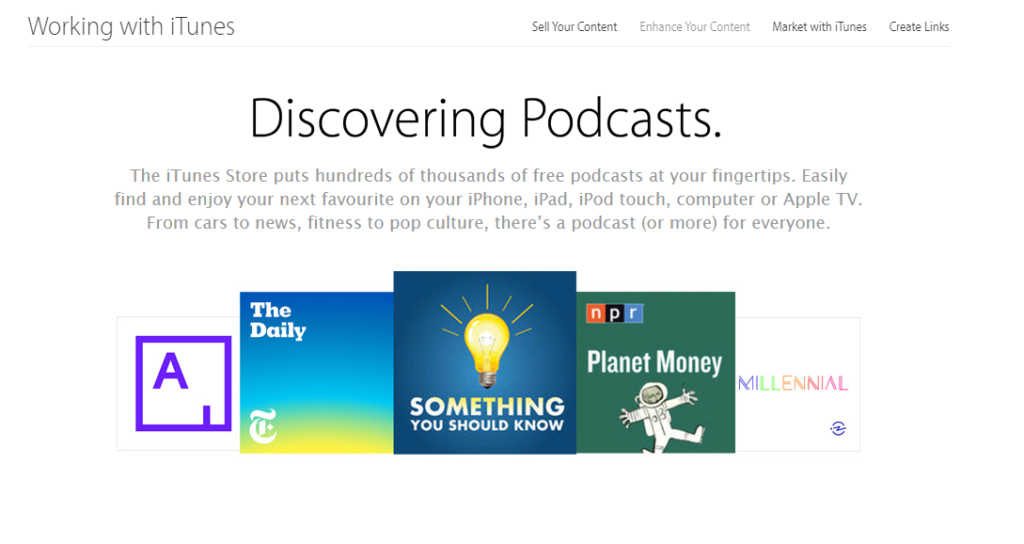 Pick Your Personality 
Once you've decided on the topic you want to cover, remember that a big part of making yourself stand out is having a personality that appeals to your target audience. Most of the top-rated podcasts on the market today are appealing because they present content in an engaging and conversational style. For instance, the HarpersBazaar.com "Dare I say" Podcast is deliberately controversial: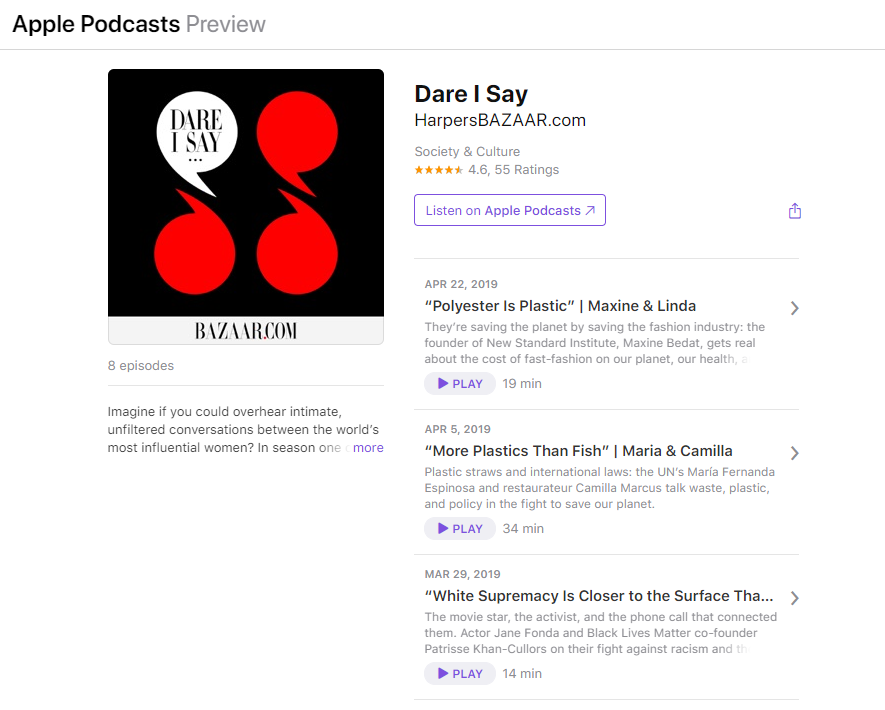 When choosing your personality, make sure that you're authentic. Talk about what you know and use the kind of language that's natural to you and your cohosts. You'll sound much more genuine if you're real with your audience.
Find the Right Podcast Name
With your personality and topic in mind, the last thing you need to finish planning the initial stage of your podcast is a name. What are you going to call your regular audio show? A lot of people choose a podcast name that's self-explanatory. However, you can also choose something catchy and clever – like the "Dare, I say" podcast mentioned above.
If you're looking for a little inspiration, check out the top 100 Podcasts in the US. Just make sure that you aren't just copy/pasting other people's ideas.
How to Start a Podcast: Creating the Content
With your topic in mind and a personality designed to wow your audience, you're almost ready to start recording your first episode. However, you're going to need to make some decisions first. For instance, what kind of format are you going to select for your podcast, and how often are you going to publish your work?
Episode Length and Format:
Start by thinking about the kind of podcast you're going to create. For instance, are you going to be a monologue speaker talking to your audience from a distance, or would you prefer to have a co-host to bounce your ideas off? Is your podcast going to be a group discussion, or will you be accepting call-in questions from live listeners?
Maybe you're planning on conducting interviews with relevant guests in your space. "Lead Singer Syndrome" by Shane Told is a podcast that involves the frontman and singer of the band Silverstein speaking to other lead singers in the industry: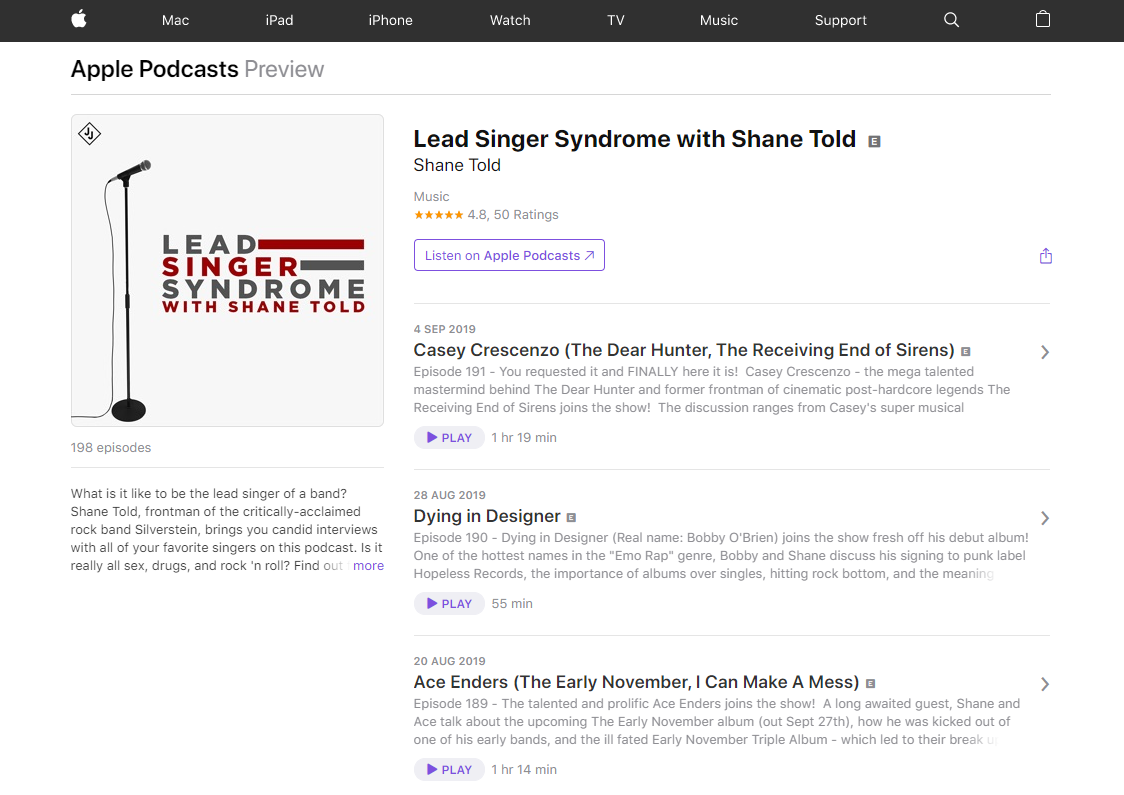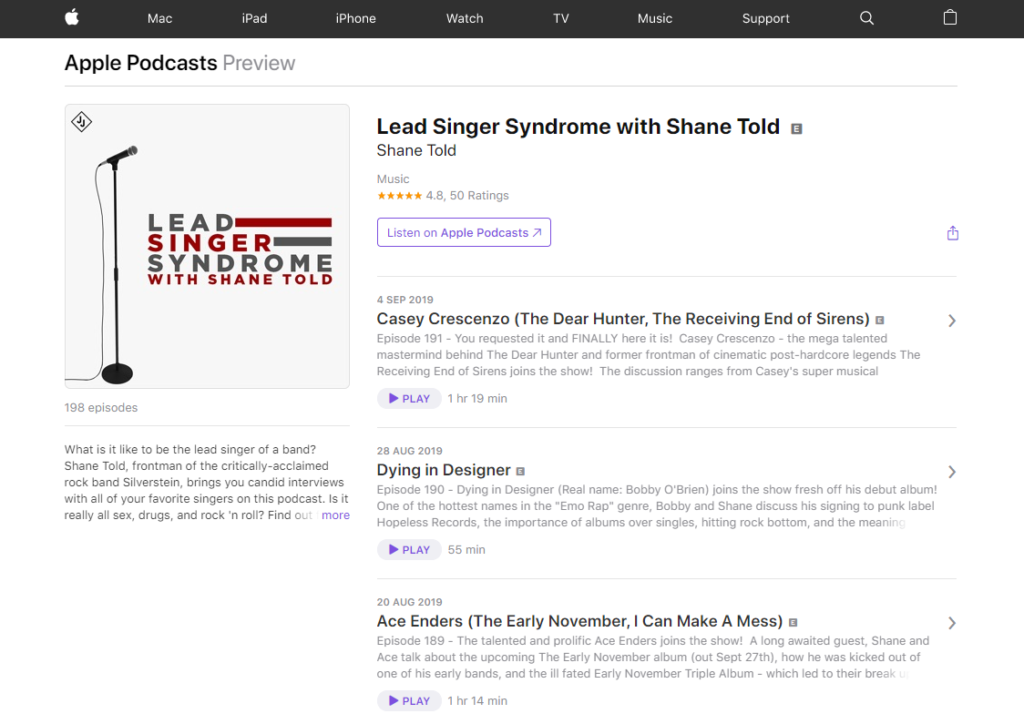 Your format will also give you an insight into how long your episodes should probably be. For instance, if you're having a discussion with multiple people, it's much easier to deliver an hour of the content without your material getting boring than if you're just one person talking to a crowd.
Scripting and Scheduling
Once you've figured out what kind of format is right for you, and how long your podcasts are going to be, you can begin to think about scripting your episodes.
Don't worry – you don't need to go over the top with a script. In most podcasts, your conversations will end up going off the cuff from time to time. Additionally, improvising can help to make your material more genuine and engaging. However, having a script will at least mean that you can keep pulling yourself back to the main points and issues that you want to cover.
You can even create scripts for multiple episodes in advance so that when the time comes to record your podcast, you can jump straight into the action.
Remember, when it comes to choosing a schedule for your podcast, the frequency with which you release your podcasts isn't nearly as important as sticking to a schedule that's consistent. If you're releasing a new episode once a month, it's going to be very difficult to gain any traction, however. Most of the time, you'll be better of producing a high-quality podcast once a week to really capture your audience's attention.
Popular shows like "Safe for Work" release new episodes every couple of days. Just make sure you're realistic with yourself about how much time you can put into podcasting.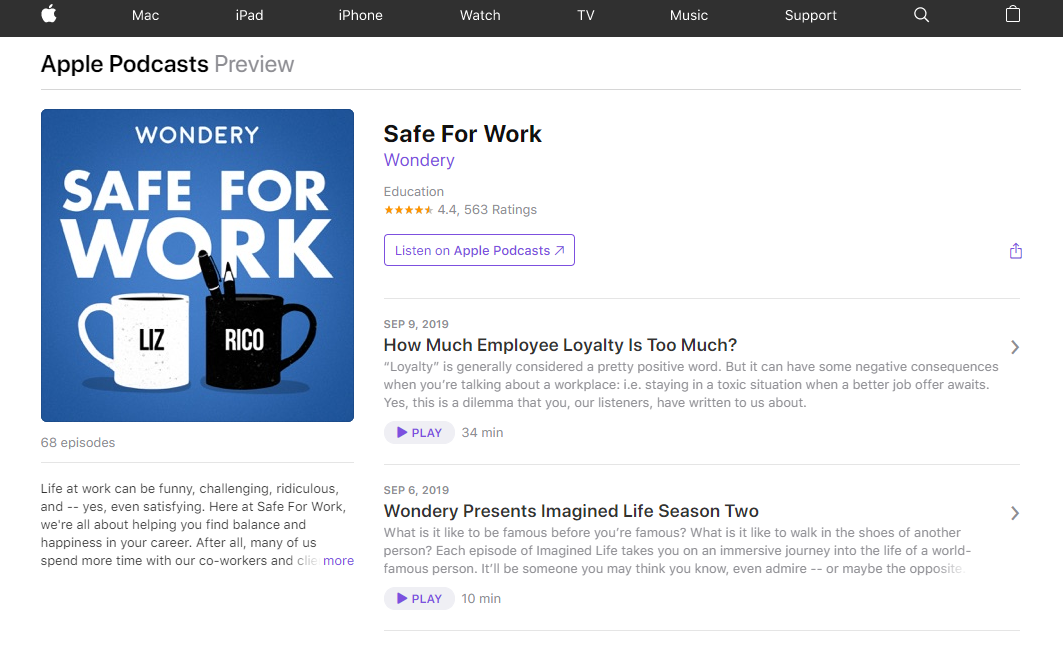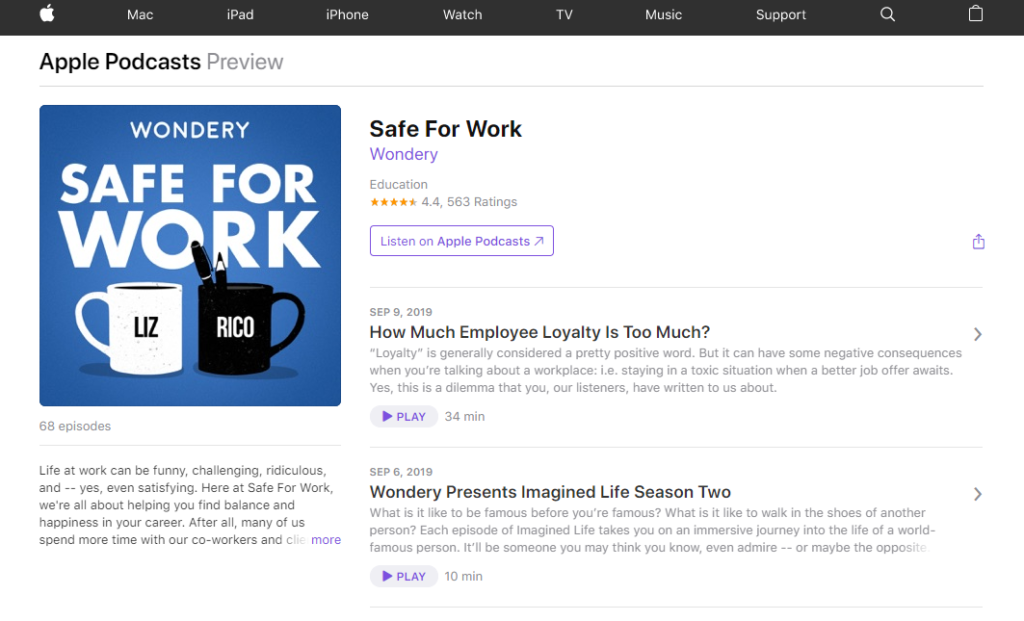 How to Start a Podcast: Uploading and Promoting Your Podcast
Now that you're ready to bring your recordings to the public, you'll need to start thinking about where you're going to host your podcasts. The chances are that you'll probably upload your material to places like Soundcloud and iTunes. However, it's also a good idea to have a home base for your work too. If you don't have a website already, set one up.
With a website for your podcast, you can potentially attract more visitors to your content by working on things like SEO or investing in the occasional PPC advertising strategy. Over time, you'll be able to combine your podcasting with other content marketing campaigns to increase your digital traffic and accelerate your chances of conversions.
Remember, when you list your podcasts online:
Include a description, so people know what your podcast is about. A brief description of your podcast will give your customers some useful insight into what your material covers. It's also a chance to use keywords that will provide you with search engine power.
Give your podcasts great titles: Just like articles or videos, a podcast needs a fantastic title to stand out from the crowd. A good title may be one that invokes curiosity or promises to answer a question that your customer has. Take a look at some of the titles from "Call Your Girlfriend" for instance: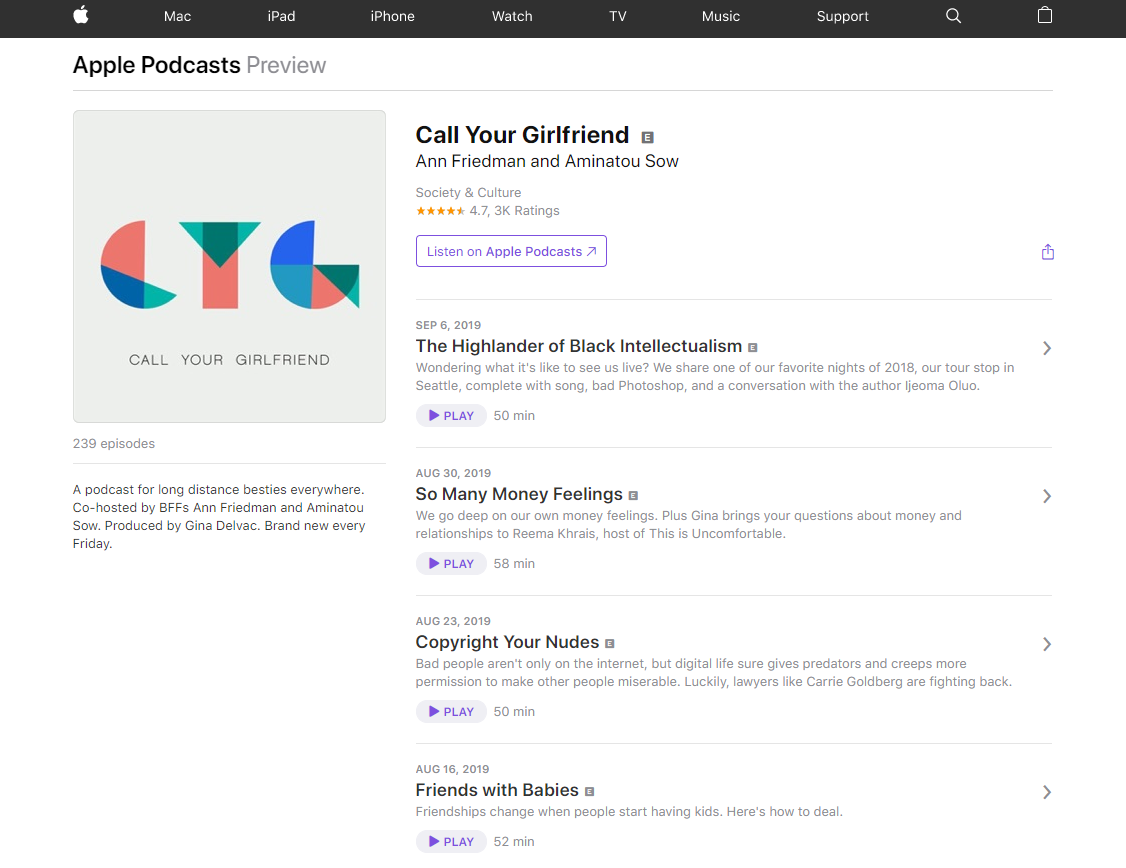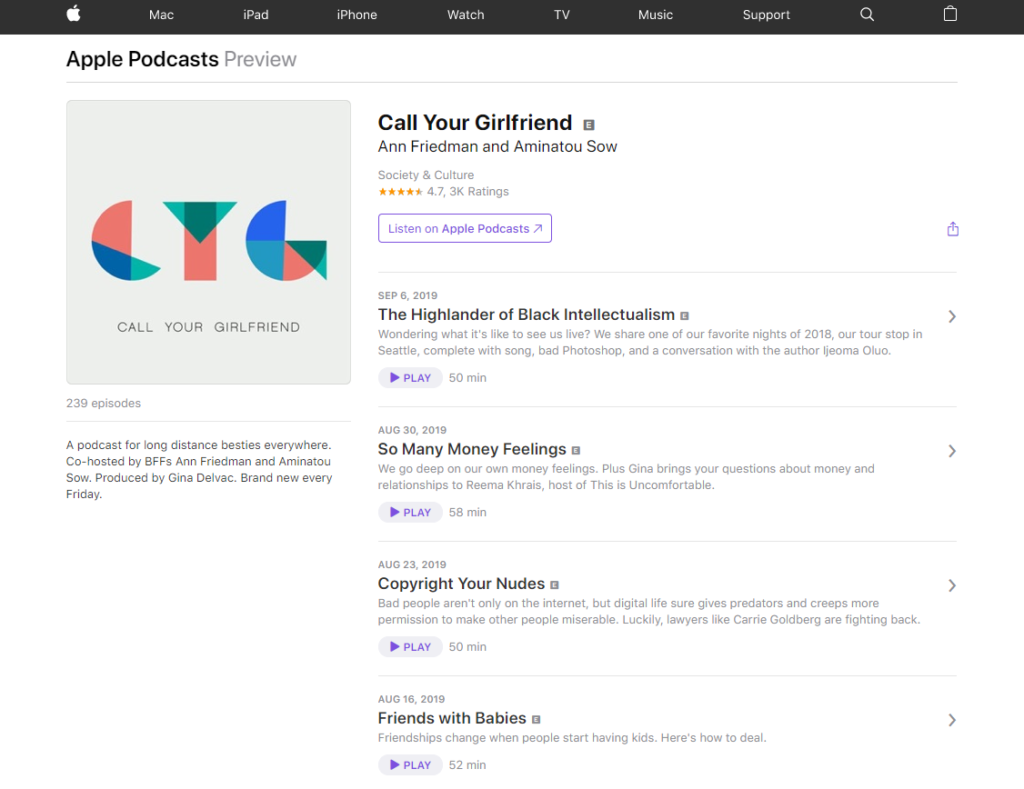 Get some cover art: Remember that you need a piece of cover art for your podcast too. This is one of the first things that your listener will see when searching through podcast directories to find something new to listen to. You can use stock images to create art on platforms like Canva or pay for custom designs from a freelancer.
Promoting Your Podcast
Once you've got a website for your podcast and you've uploaded your latest material to the appropriate directories, make sure that you spend some time promoting the content that you have to show. You can do this in a lot of different ways. For instance:
Share links to your podcasts on social media: Get your social followers to go and check out your latest episode with a direct link to your podcast pages.
Share your podcasts in your email newsletters: Make sure that you send out an email whenever you have a new podcast to share.
Work with influencers: Ask influencers to give your podcast a shout out, or even appear on one of your shows.
Use blogs and guest blogs: Use other forms of content like blogs and guest posts to promote your content across the web and showcase your knowledge of a topic.
Advertise online: Try PPC and AdWords marketing to capture the attention of your target audience when they're looking for specific keywords.
It might even be worth speaking to other people with podcasts in your industry to see if you can jump in on one of their episodes and promote your content that way. It's always a good idea to make guest appearances when you're looking to highlight your thought leadership.
Get Podcasting!
Podcasting is a fantastic way to connect your business to your audience, expand your network, and grow your existing presence online. What's more, although the popularity of podcasting is growing, it's still a widely underutilized marketing medium. That means that you're in a great position to get ahead of the crowd if you get started now.
Using the tools and guidelines above, you'll be able to create an amazing podcast that speaks to your target audience and gives your business the kick-start it needs.
What are you waiting for? Go and start your own podcast!