What Is a Podcast, you ask? A podcast is an ongoing conversation hosted in episodic form, often through a hosting platform such as podcasts.com. Just as with radio, a listener tunes into a podcast as a verbally uninvolved third-party. However, where radio has a more spontaneous nature to it, podcasts can be chosen on demand.
From comedy to education, interviews, panels, storytelling and more, these audio programs have a massive range of possibilities and can fall under any genre. Varied topics are discussed and debated over time, in what comes to be a complete series of conversations, lessons, and stories. Because of the internet, anyone can be a podcaster, and this accessibility is what makes podcasting so special. Not only are the opinions and perspectives you can find as a listener diverse, but as a creator, you have a platform to create from with little experience or qualifications.
Where Did Podcasts Come From?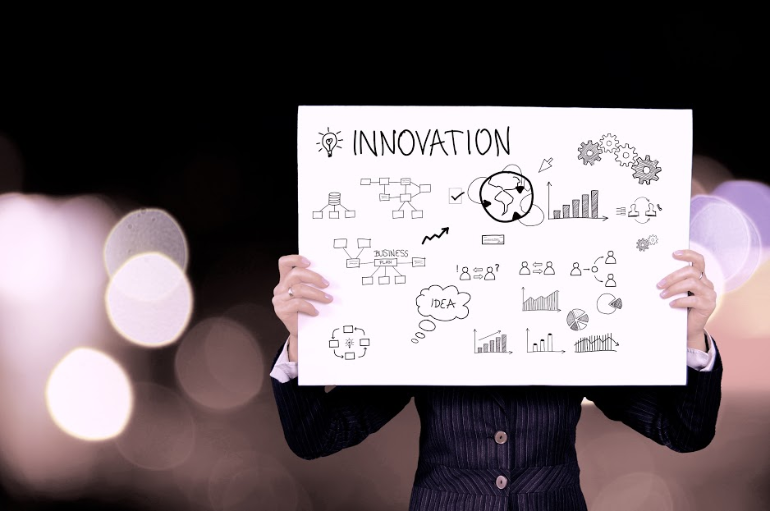 As of 2019, over 750,000 podcasts are running actively. That's a large number of podcasts, and yet, clarity on what exactly a podcast is is not as widespread as you might think. To cultivate a well-rounded understanding of what podcasting means, let's take a brief look at where it came from and what led to its momentous popularity. While the exact timeline of podcast origination is unclear, a couple of things are for certain. RSS, which stands for Really Simple Syndication, was developed and debuted in 2004. This software allowed users to, essentially, subscribe to their favorite webpages, and receive updates in one organized feed without having to go out looking on the internet. Through this platform, co-developer Dave Winer hosted his podcast Morning Coffee Notes.
Not too long after, the podcast Daily Source Code began broadcasting, hosted by MTV personality Adam Curry. It is largely agreed upon that this is where podcasting began to become popular. It was no longer stale AM radio, but rather a more stylized approach to audio media. iTunes then picked up podcasts in 2005, creating greater mainstream accessibility. Podcast intrigue has only grown since. Fast forward to the present day, podcasting is estimated to be a billion-dollar advertising industry by 2020.
What is a Podcast?
A podcast is a method of communication between creator and listener. The podcast host (who often, but not always, doubles as the founder) is responsible for carrying the episode. It's through the stories they share, the information they divulge, and the co-hosts and guests they bring on that they create an interesting audio file worth listening to. While there are no rules regarding the structure of podcasts, there does seem to be some similarities between many of them. Audio, of course, is the throughline, though some creators do additionally film and share their recording process across streaming platforms. (Adding this video component is not necessary, but can add a familiar element to a podcast.)
Beyond that, most podcasts are released on an episode basis, meaning each podcast is just a small segment of a longer series of audios. Depending on the kind of podcast, sometimes, these episodes build off of each other to create a storyline. Other times, each episode is just an unrelated individual part of a bigger whole. Podcasts range in length and style, just as much as they do in the niche. And of course, most, if not all podcasts are hosted through one streaming platform or another. There is a seemingly endless list of platforms to choose from, and many podcasts end up being streamed through several different platforms, depending on the consumer. This is one of the many benefits of podcasting, as opposed to other types of media. The consumer has full choice over both where they stream a podcast, and when. Podcasts are consumed in a variety of ways. When a listener is not actively engaged, they may play the audio in the background while they run errands or do household chores. Many students listen to podcasts on their way to school or work. 51% of consumers listen while they cook, while 50% even listen while they're falling asleep. The way a listener engages with a podcast is highly individualized, making it a unique and special listening experience.
What are the Different Types of Podcasting Platforms?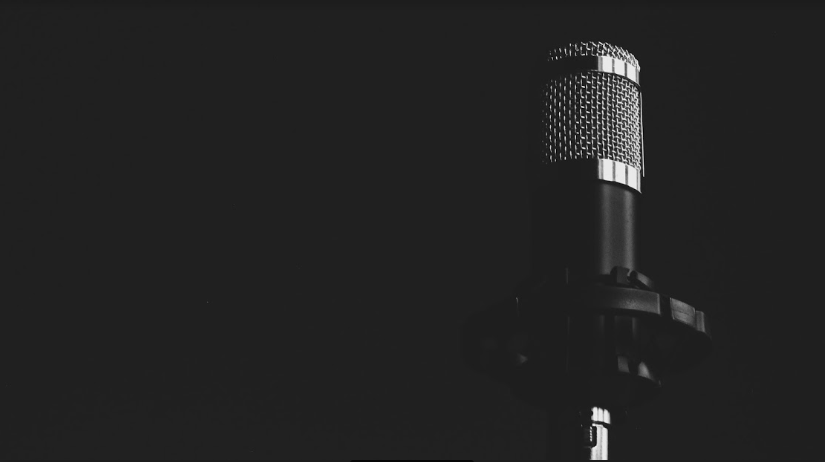 A podcast hosting website is where a podcaster goes to outsource the mechanics of their creation. Not only does sourcing a podcast through a hosting site provide a channel for the podcast to be listened to, but additionally, it eradicates a lot of structured work for the podcaster. From start to finish, a hosting site provides the space required to store the large audio files of a podcast, makes packaging and marketing a podcast a streamlined process, and provides an RSS feed to pair with streaming platforms. With a more high end hosting website, a podcaster can even access analytics relevant to their audience, and much more.
Podcast hosting platforms are tiered in both their prices and capabilities. While free hosting sites do exist, they are often limited in their offerings, whereas a platform with a broader spectrum of offerings may come at a bit of a cost to the podcaster. It's a balance of deciding what's of most value, and what's ultimately going to compliment and benefit the podcast the best. With an entirely free hosting platform, the podcaster has more space to get a feel for the website. They can test out a platform without having to commit and funnel financial resources into it, and an especially helpful perk for beginners. The podcaster is allotted freedom and accessibility in this way, however, this freedom can come at a cost. Many free hosting platforms claim the rights to a podcasters content, meaning after being uploaded, a podcast episode no longer belongs to the creator. Of course, this isn't the case for all platforms, but the issue can arise.
Paid hosting platforms, on the other hand, come with a different set of pros and cons. By investing in a platform, a podcaster is almost always given access to a wider array of more refined tools. These platforms don't come at an extra cost for no reason after all, and in some cases, a podcaster can even be involved in the improvement process of a paid platform. The downsides are primarily relevant to these platforms being costly, though they aren't always entirely uneconomical. Often, paid platforms to come available at a low monthly subscription cost. Additionally, there can be a lot of paid platforms to choose from, making choosing a platform a challenging decision for the podcaster.
What are the Different Types of Apps for Podcast Listening?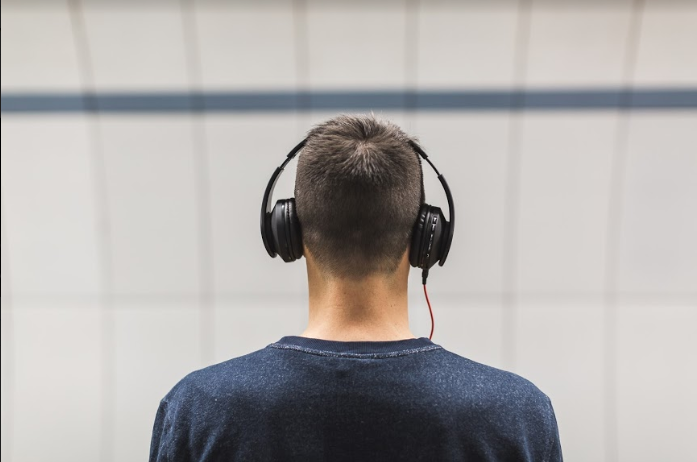 While a podcaster makes decisions about where to host their podcast, a podcast listener makes decisions about where to stream a podcast. Presently, there is a seemingly endless list of applications available for podcast listeners to choose from. Some are specifically designed for different software such as iOS or Android. Some streaming platforms are podcast specific, while others also source music and movies. An example of a multifunctional streaming platform would be Spotify or Amazon Music. While these companies don't necessarily specialize in podcasts, they do both broadcasts a large selection of podcasts through their respective platforms. And you can certainly find most mainstream podcasts available on both the Spotify and Apple Music apps. More narrowed in, podcast centric platforms exist as well, such as Castbox or Podbean. These streaming apps often do more than simply provide the podcasts, they also offer a more individualized listening experience, which may be a better-suited option for a podcast connoisseur.
Who are the Leaders in the Podcast Industry?
History – The Dollop with Dave Anthony and Gareth Reynolds: A weekly history analysis from two light-hearted comedians.
Interview – Full Disclosure with James O'Brien: In-depth interview series with guests known for their tendency to hide in plain sight.
Comedy – Comedy Bang! Bang! With Scott Aukerman: A late-night comedy talk show through a podcast lens.
Tech Insights – Exponential View with Azeem Azhar: An honest talk about the modern-day tech revolution.
Journalism – The Tip-Off: Behind the scenes views of investigative journalism, shared by real journalists themselves.
Art – A Piece Of Work with Abbi Jacobson: Abbi answers unconventional questions about contemporary art.
Business – How I Built This with Guy Raz: Interview series with company founders, focusing on the early momentum of their success.
Podcasts have completely revolutionized talk radio and brought with them a whole new world of communication. By understanding its roots, and the logistics of how they're produced and consumed, we can have a better look at how and why podcasts have become the modern preference for education and entertainment. Instagram is a great tool to help boost your podcast listeners.