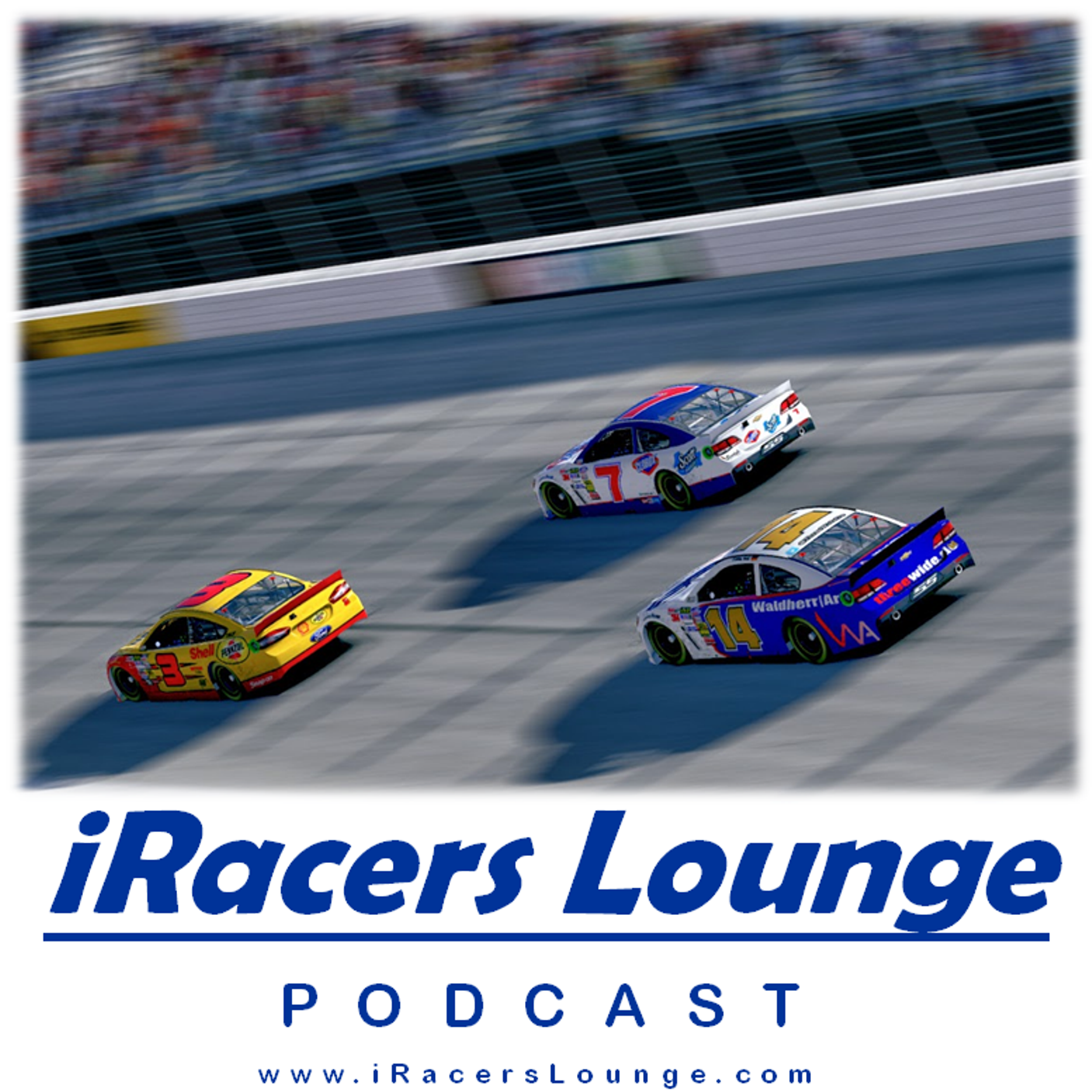 iRacers Lounge
This is the iRacers Lounge Podcast…. Featuring the latest iRacing news, driver interviews, race reviews, opinions, discussions, rumors and more…..
Related Podcasts
OG Dirty Mo' Posse league driver and current Pro Series Oval competitor Bob Bryant, stops by and talks his history in Sim Racing, and his run for a spot in the eNASCAR World Championship. We recap all the week's news, including the Pro Series race, Josh Rogers winning another championship. We also break down everything we know about the new build coming in two weeks, including Lernerville, new supercars, skippys and Lime Rock. We talk about all the black friday deals we've found. Team Tifosi updates it's final stats at the end of NiS and always we finish with Final Thoughts brought to you by Allstar Graphics in Claysburg, PA. iRacers Lounge Podcast is available on iTunes and Apple's Podcasts app, Stitcher, TuneIn, Google Play Music, Spotify, Soundcloud, Podbean, Spreaker, Podbay, PodFanatic, Overcast, and other podcast players. Hosts: Mike Ellis - twitter.com/MikeDeanEllis Tony Groves - twitter.com/SirGroves Chris Scales - twitter.com/JediMcfly David Hall - www.twitch.tv/mixmage Greg Hecktus - twitter.com/froozenkaktus Tony Rochette - twitter.com/TonyRochette Phil Linden - twitter.com/PhilipJLinden Marc Antonucci - twitter.com/NuchAnton Links: Show Notes - bit.ly/2CFeArM Facebook - www.facebook.com/iRacersLounge/ Twitter - twitter.com/iracerslounge Instagram - instagram.com/iracersloungepodcast/ Web - iracerslounge.com/ Feedback? Drop us a line at
[email protected]
You can also rate us in Apple Podcasts or recommend us in Overcast to help more people discover the show!