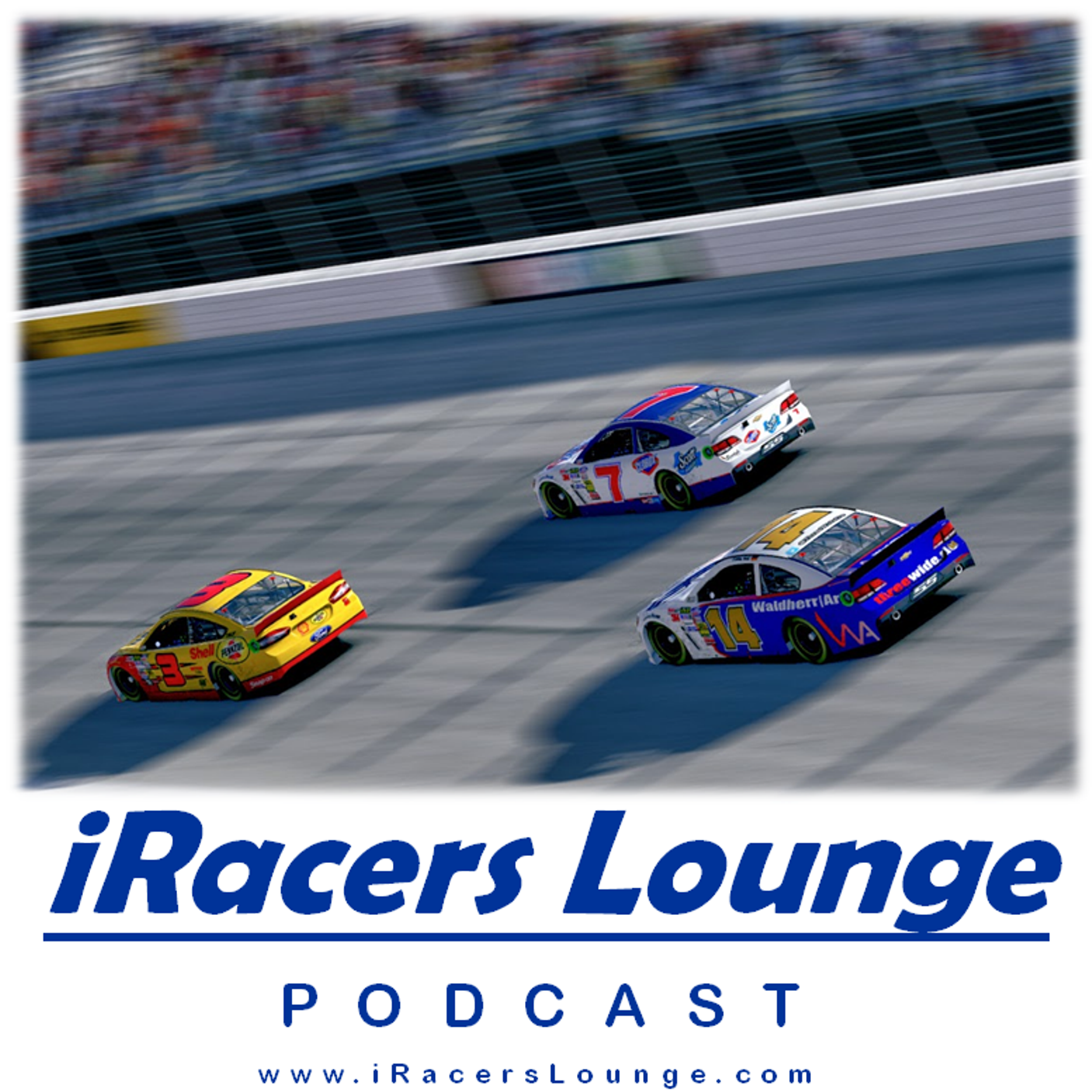 iRacers Lounge
This is the iRacers Lounge Podcast…. Featuring the latest iRacing news, driver interviews, race reviews, opinions, discussions, rumors and more…..
Related Podcasts
iRacers Lounge navigateright Episode
In The Nick Of Time - Episode 0201
Nick Williams new Tifosi Teammate joins us on the show. Big things in the dirt world this week as the USAC Championship comes to a close, The World of Outlaws get on the real Charlotte Dirt Track and the iRacing community helps out one of its own. We go over what happened in the Pro Series and today's Patch notes. As always we talk about the latest in the sim world when it comes to hardware and software. Also, can Team Tifosi keep up it's winning ways in the NiS series…. Stay till the end of the show to find out and hear our final thoughts. iRacers Lounge Podcast is available on iTunes and Apple's Podcasts app, Stitcher, TuneIn, Google Play Music, Spotify, Soundcloud, Podbean, Spreaker, Podbay, PodFanatic, Overcast, and other podcast players. Hosts: Mike Ellis - twitter.com/MikeDeanEllis Tony Groves - twitter.com/SirGroves Chris Scales - twitter.com/JediMcfly David Hall - www.twitch.tv/mixmage Greg Hecktus - twitter.com/froozenkaktus Tony Rochette - twitter.com/TonyRochette Phil Linden - twitter.com/PhilipJLinden Marc Antonucci - twitter.com/NuchAnton Links: Show Notes - bit.ly/2CFeArM Facebook - www.facebook.com/iRacersLounge/ Twitter - twitter.com/iracerslounge Instagram - instagram.com/iracersloungepodcast/ Web - iracerslounge.com/ Feedback? Drop us a line at
[email protected]
You can also rate us in Apple Podcasts or recommend us in Overcast to help more people discover the show!