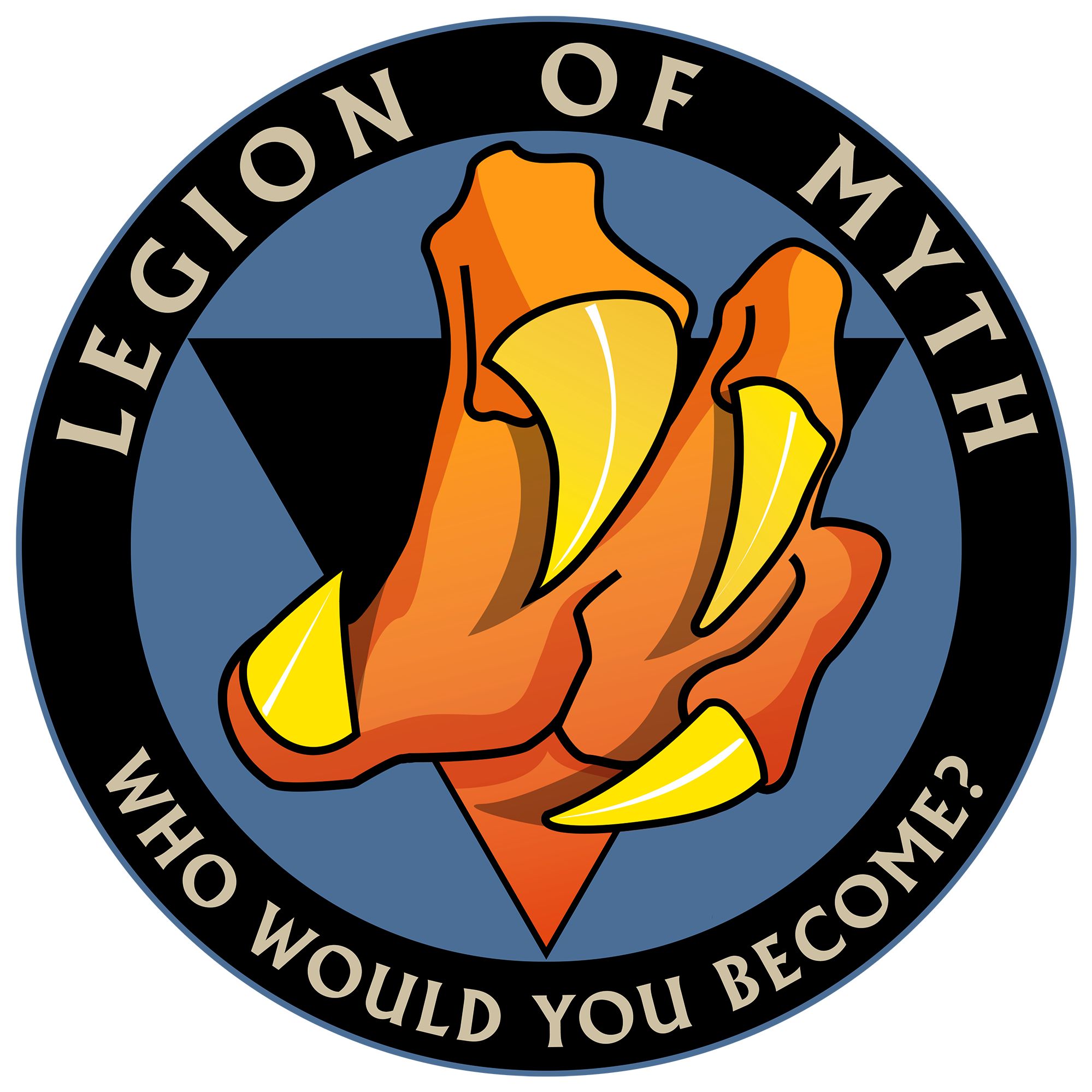 Legion of Myth
If you are a fan of video and tabletop gaming, anime, comic books, or other nerd hobbies you have come to the right place. ** WEEKLY LIVESTREAM ** Our Weekly Livestream airs every Saturday @ 8pm CST/CDT on https://www.twitch.tv/legionofmyth. The livestream covers video games, tabletop games, anime, comic book, and assorted other 'nerd' topics. ** VIDEO GAME STREAMS & RECORDINGS ** We are gamers who have full time jobs, family requirements, and/or other real life commitments, which tend to provide us different views on games and gaming than many of the other streaming/recording venues. Watch live on Twitch or check out past episodes on YouTube. "We are given only a single life to live, but if the possibility of a new life presented itself before you who would you become?"
Related Podcasts
Legion of Myth navigateright Episode
LoM Livestream #116 | 17 Jun 2017 | Call of Cthulhu RPG
In this episode: Heathendog's Heathendogma: Call of Cthulhu RPG. Garthon's Comic Pull: Secret Empire #4, New Super-Man #12, and The Amazing Spider-Man: Renew Your Vows #8. Random Number Generator (RNG): Mysterio, Carrie Fisher, FFXIV, STO, console games, and more! Please Subscribe to our YouTube channel, like and share this video with your comic book and gamer friends, and comment on what you think about the episode. Don't miss our Livestream every Saturday evening at 8pm CST/CDT on Twitch, and be sure to check out the links provided below for more fun and excitement from Legion of Myth. --------------------------------------------------------------------- HEATHENDOG'S HEATHENDOGMA: CALL OF CTHULHU #cthulhu #callofcthulhu #cthulhurpg #hplovecraft 6:40 - What is the Call of Cthulhu genre, mythos, and role-playing game? "Horror Roleplaying in the Worlds of H.P. Lovecraft." GARTHON'S COMIC PULL: #comicbooks #dccomics #marvel 32:24 - Secret Empire #4 - There is a power that can save or doom the world! The key to possessing this power lies in the hands of the unstoppable Ultron! [???? - Very Good] 49:15 - New Super-Man #12 - New Super-Man and the Justice League of China must take back Shanghai from the original super-powered creation of Dr. Omen! [???? - Very Good] 1:04:38 - The Amazing Spider-Man: Renew Your Vows #8 - Mary Jane Watson-Parker, Spinneret, is going to try something new - Mary Jane Venom! [???? - Very Good] RANDOM NUMBER GENERATOR (RNG): 1:19:36 - Garthon and Heathendog provide opinions on Mysterio. 1:21:13 - Carrie Fisher autopsy and follow up reporting. 1:24:00 - FFXIV Stormblood expansion; Amazon didn't send Garthon the head start code. 1:26:10 - Star Trek Online Risa Event is ongoing. 1:28:40 - Garthon is still playing his console gaming collection in alphabetical order. --------------------------------------------------------------------- WATCH & SUPPORT LEGION OF MYTH ON THE INTERNET Twitch: https://twitch.tv/legionofmyth YouTube: https://www.youtube.com/c/LegionofMyth_page Support: https://www.patreon.com/legionofmyth Donate: https://twitch.streamlabs.com/legionofmyth INTERACT WITH LEGION OF MYTH ON SOCIAL MEDIA Facebook Group: https://facebook.com/groups/legionofmyth Facebook Page: https://facebook.com/legionofmyth Facebook Message: http://m.me/legionofmyth Reddit: https://www.reddit.com/r/LegionofMyth/ Twitter: https://twitter.com/legionofmyth WEEKLY LIVESTREAM PODCASTS iTunes: https://itunes.apple.com/us/podcast/legion-of-myth-livestream/id1059235235 Player.FM: https://player.fm/series/legion-of-myth-livestream-1332238 Stitcher: http://www.stitcher.com/s?fid=127184&refid=stpr TuneIn: https://beta.tunein.com/radio/Legion-of-Myth-Weekly-Livestream-p946256 LoM Cast: http://legionofmyth.tv/feed/podcast/ As always, thank you very much for your interest and support, we really appreciate it.