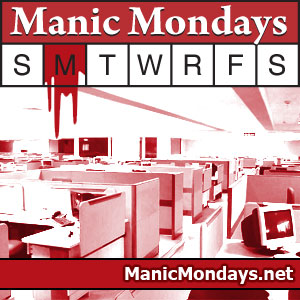 Manic Mondays
A weekly 15 to 20 minute podcast hosted by comedy-rapper Devo Spice. Each show features a few different comedy songs by a variety of artists, News of the Stupid, and other comedy segments.
Manic Mondays navigateright Episode
Manic Mondays Episode 599: An Orange Christmas
On this week's episode we get deeper into the Christmas spirit and send you deeper into season's insanity! Classic cartoon voices, something that sounds like Nick Cave had a bad taco, and nonsensical curse words! Plus, News of the Stupid will have you wanting to kiss underneath the cameltoe. 1. "Blue Christmas" by No Hope for Humanity 2. "House Tickle Pfeiffer" by Schaffer the Darklord 3. News of the Stupid 4. "The Hat I Got for Christmas Is Too Big" by Mel Blanc No Hope for Humanity is at NoHopeForHumanity.bandcamp.com Schaffer The Darklord is at Schaffer the Darklord.com and Mel Blanc can be found in all your favorite classic cartoons Thank you to our Patreon backers for helping make this show possible!