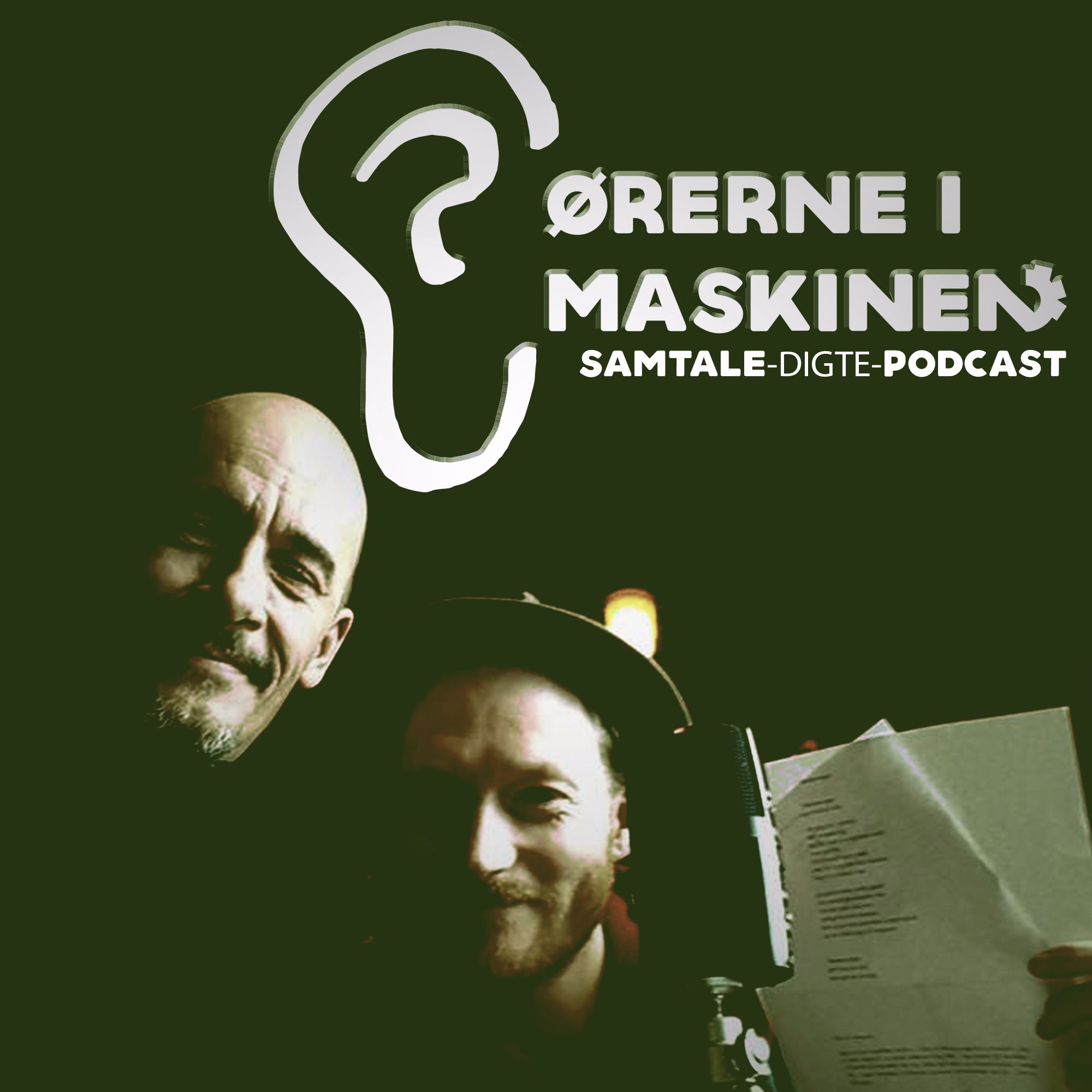 Ørerne i maskinen
ØRERNE I MASKINEN: Digter-Podcast om verden, i verden. Shawn og Jonathan er to venner der mødes over øl. To fjender der mødes over fjollede skænderier. De er to digtere der deler deres små verdener i en podcast. To sære sind der elsker at tale om alt mulig lort. De mødes aldrig det samme sted. Men hvert nye sted sker det samme: To åbne mennesker i den åbne verden, der lukker sig om hinanden, om ord, digte, historier, fantasier og fjollerier, og alt dette lukker de ind i mikrofonen imellem dem. Mikrofonen, som er DIG, fluen på væggen, der til lyden af venners poesi svømmer hen i drømme og refleksioner. Men pas på! Hvis du lytter for længe får du Ørerne i Maskinen, og så kommer du aldrig fri igen.
Related Podcasts
Ørerne i maskinen navigateright Episode
Dagens Disney Evangelium - Afsnit 4... Glædelig jul
Synes du også, at vinteren er hård? At juleklokkerne ringer stress og jag frem på gader og stræder? Dukker de mørkeste følelser frem i sjæl og sind, når juleroen falder over landet? Bare rolig. Anders And har det altid værre. Og alligevel er han på pletten hver tirsdag. Denne jul kan du hver søndag i advent høre en unik prædiken, som vil lysne din mørke december en anelse, og endda lære dig vigtige livslektioner fra den ene sande bibel. Lyt med når Ørerne i Maskinen bringer dig Dagens Disney evangelium. Stemme: Shawn Ørgreen Ord: Jesper Sodemann Lyd og musik: Jonathan Kjærhus Christensen og Jesper Sodemann.