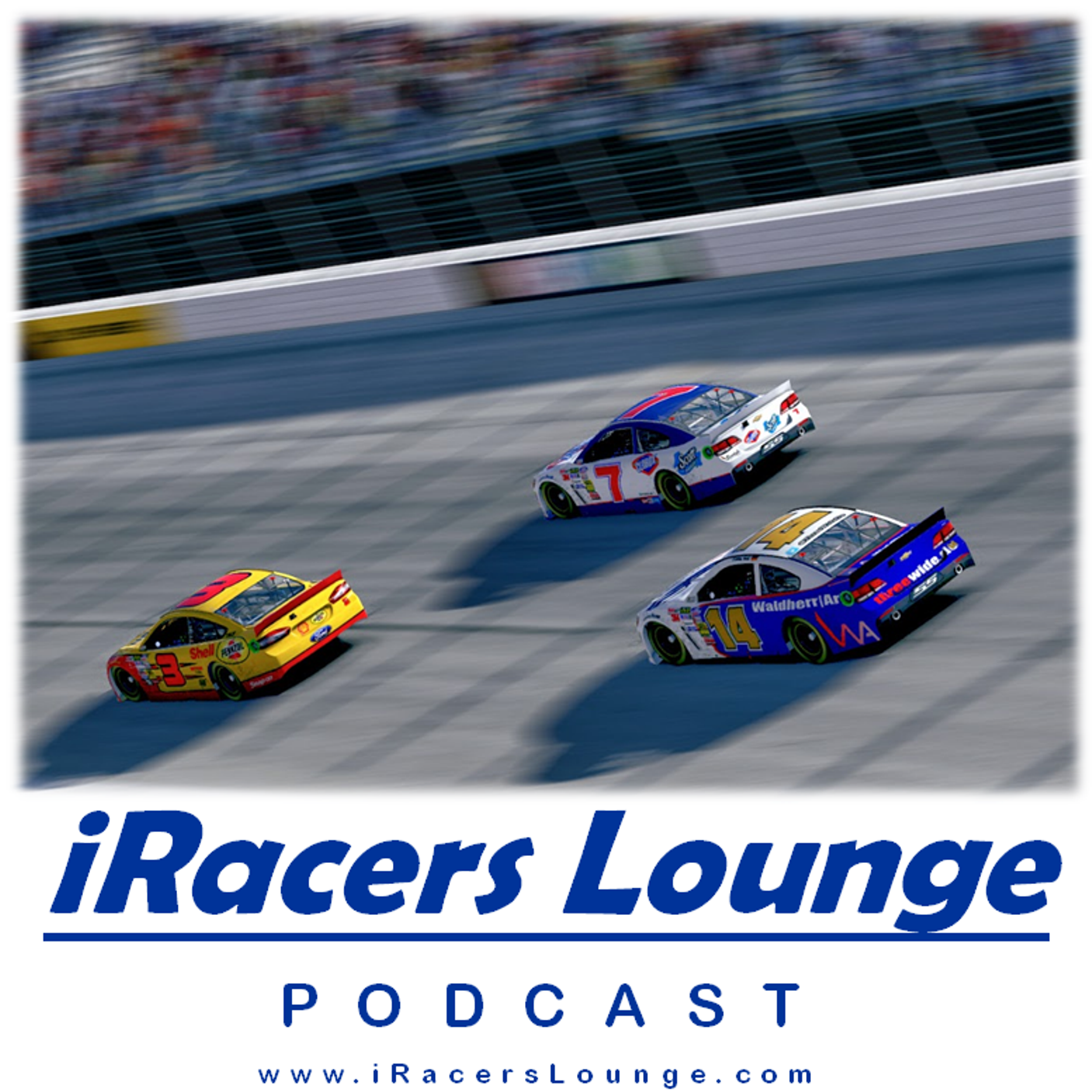 iRacers Lounge
This is the iRacers Lounge Podcast…. Featuring the latest iRacing news, driver interviews, race reviews, opinions, discussions, rumors and more…..
Related Podcasts
iRacers Lounge navigateright Episode
Bowlin Has Time To Spare- Episode 0202
We sit down with Pro Series driver Graham Bowlin, winner of the last two Pro Series races, and championship leader, to talk about his run for the eNASCAR Series. We also talk about the Thrustmaster iRX Championship, intentional cautions (Bubba Style), and iRacers at World of Outlaw banquet. We talk about the future of the internet, which you'll need to know if you take advantage of the discounts on iRacing renewals. We also got some stickers to talk about, including the one that the mailman stole from Tony Groves. As always we talk about the latest in hardware and software, and we go over the last of Phoenix's results and how our start at Homestead has been. iRacers Lounge Podcast is available on iTunes and Apple's Podcasts app, Stitcher, TuneIn, Google Play Music, Spotify, Soundcloud, Podbean, Spreaker, Podbay, PodFanatic, Overcast, and other podcast players. Hosts: Mike Ellis - twitter.com/MikeDeanEllis Tony Groves - twitter.com/SirGroves Chris Scales - twitter.com/JediMcfly David Hall - www.twitch.tv/mixmage Greg Hecktus - twitter.com/froozenkaktus Tony Rochette - twitter.com/TonyRochette Phil Linden - twitter.com/PhilipJLinden Marc Antonucci - twitter.com/NuchAnton Links: Show Notes - bit.ly/2CFeArM Facebook - www.facebook.com/iRacersLounge/ Twitter - twitter.com/iracerslounge Instagram - instagram.com/iracersloungepodcast/ Web - iracerslounge.com/ Feedback? Drop us a line at
[email protected]
You can also rate us in Apple Podcasts or recommend us in Overcast to help more people discover the show!