Features Built for Professional Podcasters
Everything is possible with Podcasts.com! See what we give you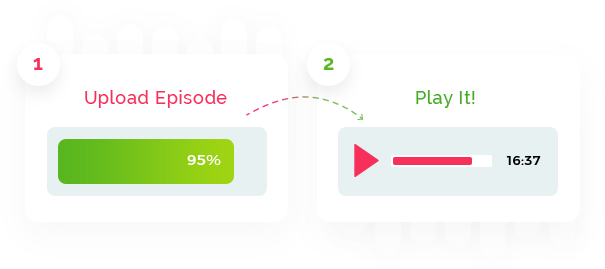 Podcasts Hosting In 2 Steps!
Podcasts.com makes it easy for podcasters at every level to upload, share and track a show, without any technical training.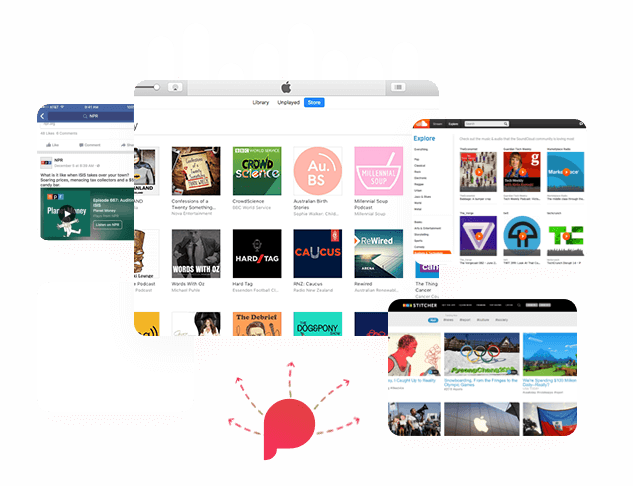 Easy Podcast Sharing
Make it easy for your listeners to find your podcast with Podcasts.com embeddable audio players, a free starter website, directions for getting into iTunes, Stitcher and other podcast directories, and of course, share integrations with Facebook and Twitter.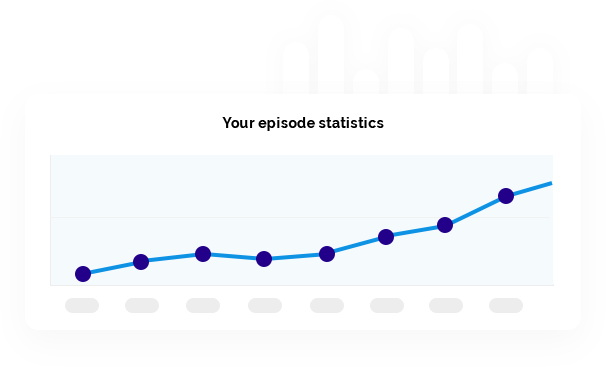 Podcast Statistics
Get behind-the-scenes analytics about how your listeners are consuming your content. With running play counts for each episode and much more