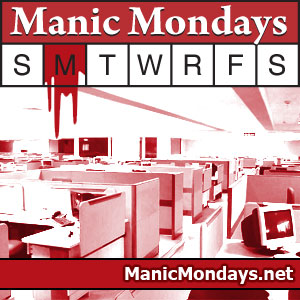 Manic Mondays
A weekly 15 to 20 minute podcast hosted by comedy-rapper Devo Spice. Each show features a few different comedy songs by a variety of artists, News of the Stupid, and other comedy segments.
Manic Mondays navigateright Episode
Manic Mondays Episode 596: Stan By The Man
This week we pay tribute to that creator of comic crusaders, Stan Lee. 'Nuff said. 1. ??Peter Parker? by the great Luke Ski featuring Devo Spice 2. ??Ode to a Super Hero? by ??Weird Al? Yankovic 3. News of the Stupid 4. ??Iron Man? by Insane Ian The great Luke Ski is at thegreatlukeski.com Weird Al Yankovic is at WeirdAl.com and Insane Ian is at InsaneIan.com Thank you to our Patreon backers for helping make this show possible!